In Memory
Rotan Lee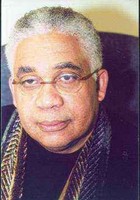 Rotan E. Lee
HE FOUGHT FOR THE COMMON GOOD

By DAVE DAVIES & JOHN F. MORRISON
morrisj@phillynews.com 215-854-5573

ROTAN E. LEE got a taste of his own mortality early this year. Laid up in a bed at Lankenau Hospital after a heart attack, he pondered the significance of his life.

"I began to review myself, sadly recounting the relevance of my life," he wrote in a Daily News column Jan. 11. "Shakespeare, Mozart, Malcolm X, Martin Luther King Jr., Charles Hamilton Houston died too early, yet each of them left an enormous legacy."

Despite a cascade of accomplishments as lawyer, educator, public servant, commentator and champion of the oppressed, Lee ruminated, "I seriously questioned my own intellectual estate, sadly pondering my half-empty glass."

However, he resolved that he wasn't finished yet.

"I now embrace my life with a fresh perspective, more resolved to do the right thing, reach out even further to the generations behind me, convincing them to build a better world.

"I felt like an old moon in the new moon's arms."

But his cardiac condition caught up with him. He died yesterday at age 57.

The 6-foot-4 Lee's gloomy assessment of his accomplishments, perhaps understandable in a man lying in a hospital bed with tubes in his arm, are not borne out by his life of service and the opinion of the many who knew of those deeds and were touched by them.

Lee was a lawyer, former president of the Board of Education, chairman of the Philadelphia Gas Commission, Daily News columnist since May 2005 and radio commentator who worked tirelessly for the advancement of young people, fought for the rights of minorities and gave freely of his time and energy to a variety of causes.

In columns for both the Daily News and the Philadelphia Tribune, Lee was famous for his tendency to let his extensive vocabulary sometimes overwhelm his ideas, but that had its own special charm.

"He relished using multisyllabic words and complex sentences, most of which were dispensable on second reading," said J. Whyatt Mondesire, president of the Philadelphia chapter of the NAACP.

"But he was always good for a laugh. He liked being teased about showing off all those words."

"He used his Daily News column to enlighten, inform and advocate for change," said Mayor Street. "Rotan devoted his career to defending and empowering people, not only in Philadelphia but throughout the nation. He had a passion for our city and fought for equal opportunity for all."

Michael Days, editor of the Daily News, said: "At the turn of the 20th century, scholar W.E.B. DuBois often talked about the Talented Tenth, that there was a need for an educated black elite to emerge that would be a beacon for their people.

"Whenever I was in Rotan's presence, it was clear to me that he was the embodiment of DuBois' admonition. He was elegant, sage, a genuine Renaissance man with a serious Afrocentric bent.

"We'll very much miss his spirit and his columns in these pages."

"Rotan was a graceful man and writer," said Daily News editorial page editor Frank Burgos. "He was erudite and wise and generous. He was always fighting for the common good. We're going to miss him here in the office, and I'm sure our readers will miss him."

"No one would ever be able to challenge his use of the English language," said Robert W. Bogle, president and CEO of the Philadelphia Tribune. "You often had to get your dictionary out.

"Philadelphia has lost a leader," Bogle said. "He was profoundly interested in education and how desperately public education needed help."

Lee's selflessness in his concern for others, especially young people and the disadvantaged, was remarked upon by many.

"He wouldn't think of helping pull himself up without helping others," said Angela McIver, producer of Lee's Thurgood Marshall Public Policy Series on WURD-AM 900.

He called his radio program "talk therapy for the black community."

"Stimulation and thought and action are the primary purpose," he wrote in a column March 1.

McIver said: "He had a heart of gold, but he could be tough. He insisted on excellence. He didn't compromise on that. He wanted excellence from everyone. That's why he insisted that everyone take advantage of education.

"He loved words. He wanted others to have the same appreciation."

Lee was appointed to the Board of Education in 1989 and served as president from 1992 to 1994.

"I used to call him Mr. Education," said state Rep. Dwight Evans, a longtime friend.

Another old friend, public-relations man Bill Miller, recalled long evenings with Lee and other friends, telling stories and talking about oldie records.

"We loved to sing those old songs, and Rotan remembered every one," Miller said. "He had a phenomenal memory. He could recite passages from books he read, sometimes even the page numbers."

"He was one of the brightest men I ever met," said Norman Zarwin, senior partner of Lee's law firm, Zarwin, Baum. "He was a marvelous representative of the community." "Wherever he was, whatever he did, he was always an advocate, for children and the African-American community," said John White Jr., former City Councilman, legislator, welfare secretary and Philadelphia Housing Authority boss.

White said few people remember that Lee was a key force behind the city's first minority set-aside law, passed in 1982, which assured minority and women-owned companies a fair crack at city contracts.

"That was due mostly to Rotan's pushing," White said. "He was a lawyer then, and he was the principal witness at the hearings. He really paved the way."

Lee was born in Philadelphia, the son of Rotan Lee Sr., a surgeon, and Bessie Lee, a nurse. The family moved to Bryn Mawr when he was a child, and he graduated from Haverford High School in 1966.

He graduated from Maryland State University, now the University of Maryland-Eastern Shore, where he was president of the student body. He obtained his law degree from Antioch Law School in Washington, D.C., and came home to be a Philadelphia lawyer.

He is survived by his wife, Grace; two daughters, Hedwig and Tara; a son, Jose; and a sister.

Published on Philly.com on Apr. 25, 2006