In Memory
Pat Hoover (Neilson)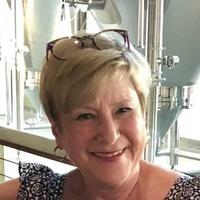 Patricia "Pat" Neilson (Hoover)
( July 19, 1948 - February 25, 2019 )
Patricia "Pat "Neilson, 70, Allen, Texas, peacefully passed away on February 25, 2019 from complications from lung cancer. She was born on July 19, 1948 in Lebanon, Pennsylvania. She is formerly of Downingtown, Pennsylvania. She is preceded in death by her mother Elsie R. Hoover of Jacksonville, Florida.
Pat graduated from Haverford Township High School in 1966. After she graduated, she began a career with State Farm Insurance. Throughout her career at State Farm she held many positions within the Company. She earned her CPCU, Chartered Property & Casualty Underwriting Designation. Pat was an active member of the Philadelphia CPCU Society. In 2016, she transferred from the Philadelphia office to the Richardson, Texas office for a new life adventure with her children. After 43 years of service with State Farm, she retired to spend quality time with her friends and family. Patricia had a passion for life and loved new adventures.
Pat is survived by her father Richard E. Hoover of Jacksonville, Florida; daughter Tracy Schaaf (George) of Wylie, Texas; son David Cutillo (Ashley) of Plano, Texas; granddaughter Leah; sister Carol Scarfo of Downingtown, Pennsylvania; brother Richard C. Hoover (Joanne) of High Point, North Carolina and nephew Gunny Scarfo (Diana) of Brooklyn, New York.
A memorial service will be held on Friday, March 1, 2019 at 10:00am with visitation one hour before at the First Baptist Church of Murphy, 800 N. Murphy Road, Murphy, Texas 75094.
http://www.affoplano.com/obituary/patricia-pat-neilson?fbclid=IwAR3x2Vxe0eBQF5rPQF7OqphJou0nSTh7y8CzClGfhYXPx7fpg6ytEi2mkjk